The Health factory ENT Zinc & Silver Spray 15ml
---
The Health factory ENT Zinc Silver Spray 15ml. Zinc and Silver Spray for Ears, nose and throat.
Nano Zinc Silver works against virus and bacteria as anti-inflammatory while supporting the resilience of the mucus membrane in the throat, nose and wherever it is sprayed.
Silver has antibacterial, antivirus and disinfectant action. Zinc contributes to healthy tissue repair, helps reduce inflammation and acts as antihistamine as well as supporting the immune system.
Perfect for sore throats, hoarseness and for blocked nose caused by germ and virus infection or allergic reactions.
This spray does not cause addiction but instead addresses the root of the problem so it can be used as often as necessary.
---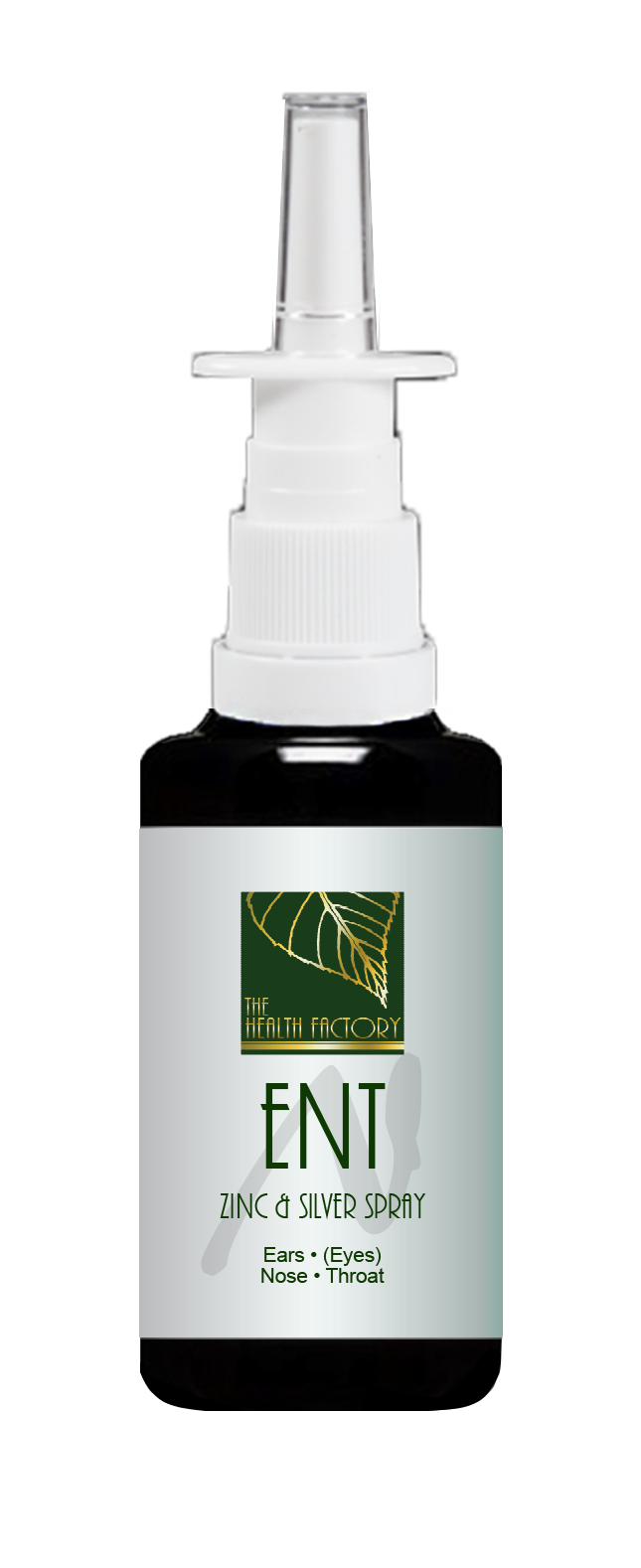 Recommend this product to a friend
The Health factory ENT Zinc & Silver Spray 15ml