KIKI Health Lion's Mane's Extract Organic 60 caps
---
KIKI Health Lion's Mane's Extract Organic 60 caps
✓ Full spectrum mushroom extract
✓ From 100% fruiting bodies
✓ Grown on wood-rich substrate
✓ Dual extract
✓ Standardised to 50% Beta-Glucan – rich polysaccharides
✓ Non-GMO



Our Organic Lion's Mane mushrooms are cultivated on wood-rich substrate, producing a potent and high-quality extract with the most bio-active constituents available.
INGREDIENTS
100% Organic Lion's Mane (Hericium erinaceus) Mushroom Extract from fruiting bodies (400mg)

Shell Capsule: Hypromellose

Naturally free from gluten and wheat.

NO ARTIFICIAL COLOURS, PRESERVATIVES, SWEETENERS OR FILLERS
Take 2 – 4 capsules daily with meals according to individual needs.
---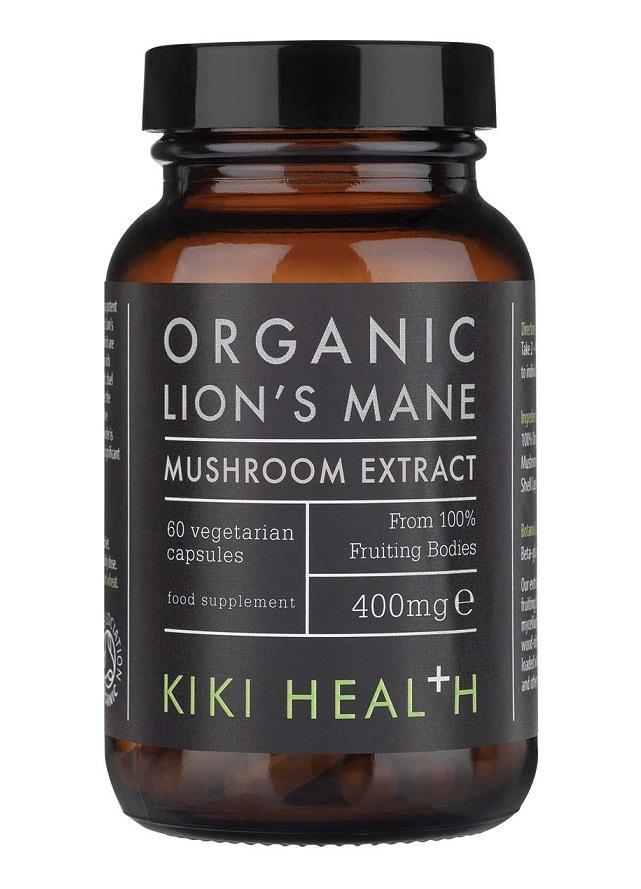 Recommend this product to a friend
KIKI Health Lion's Mane's Extract Organic 60 caps