Garden of Life Probiotics Once Daily Men's - 30 Caps
---
Garden of Life Probiotics Once Daily Men's - 30 Caps. The Microbiome Formula, Once Daily Men's, is a unique "just one capsule a day" shelf-stable, specifically designed to support a healthy microbiome and men's specific health needs.
The unique formula has been created exclusively for men. With a high count of beneficial and diverse bacteria strains, including Lactobacilli and Bifidobacteria, that are resistant to stomach acid and bile, it has been designed to support colon health, reduce occasional gas and support immune system health.
Product description
INGREDIENTS

Pro-Culture Blend (Organic potato (Solanum tuberosum) (tuber)+, Organic Acacia Fibre IA. senegall+l, Non-GMO Vegetable Cellulose (Capsule Shell).
---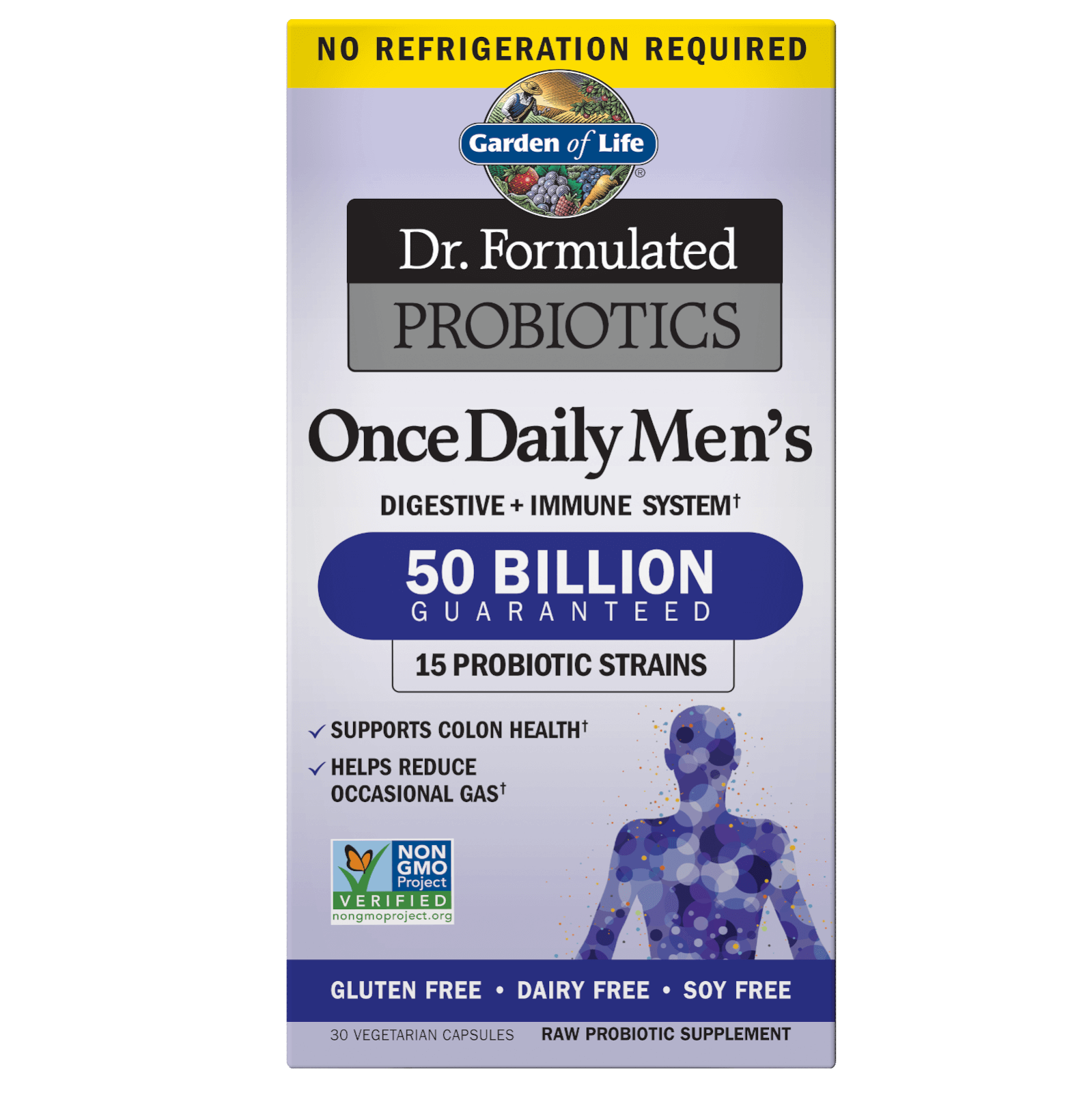 Recommend this product to a friend
Garden of Life Probiotics Once Daily Men's - 30 Caps