Cytoplan Multi B Extra 60 caps
---
Cytoplan Multi B Extra 60 caps. This Food State supplement contains all of the essential B vitamins at around 100% of the Nutrient Reference Value (NRV), and also includes several non-B vitamins, specifically vitamin C. Food State supplements provide nutrients in the same form as those found in food. Uses vitamins and minerals combined in a food base of inactive Lactobacillus bulgaricus - a native and friendly bacterial inhabitant of the human digestive tract.
Product description
INGREDIENTS

Multi B Extra 1 tablet will provide on average

Active Nutrient Strength %NRV*

+NRV = Nutritional Reference Value

* Indicates no NRV

Vitamin C 60mg 75

Thiamin (B1) 1.4mg 127

Riboflavin (B2) 1.6mg 114

Niacin (B3) 18mg 112

Vitamin B6 as P5P 2mg 143

Folic acid (as food folate) 200µg 100

Vitamin B12 1µg 40

Biotin 50ยตg 100

Pantothenic Acid 6mg 100

Magnesium 30.0mg 8

Inositol 25mg *

Choline 25mg *

PABA 25mg *

Ingredients:

Vitamin C incorporated in citrus pulp; inactive lactobacillus bulgaricus combined with magnesium citrate, inositol, niacin, pantothenic acid, vitamin B6, riboflavin, thiamin, and vitamin B12; choline, biotin combined in corn meal concentrate; vegetable stearic acid; food state folate combined in alfalfa concentrate; tablet coating (Vegetable Cellulose). *Beneficially combined in a base of inactive lactobacillus bulgaricus. A native and friendly bacterial inhabitant of the human GI tract.




Suggested Intake:

1 tablet daily, or take as directed by a practitioner.




Suitable for:

Vegetarians, vegans and for people with Candida and yeast sensitivities.




Contraindications:

None.




Non-Active Ingredients:

Vegetable stearic acid, vegetable cellulose (tablet coating), glycerine.




Non GM; Free From:

Yeast; wheat; starch, gluten; soy; dairy, added sugars, colourings, flavourings and preservatives.




Storage:

Keep cool, dry and out of direct sunlight.
---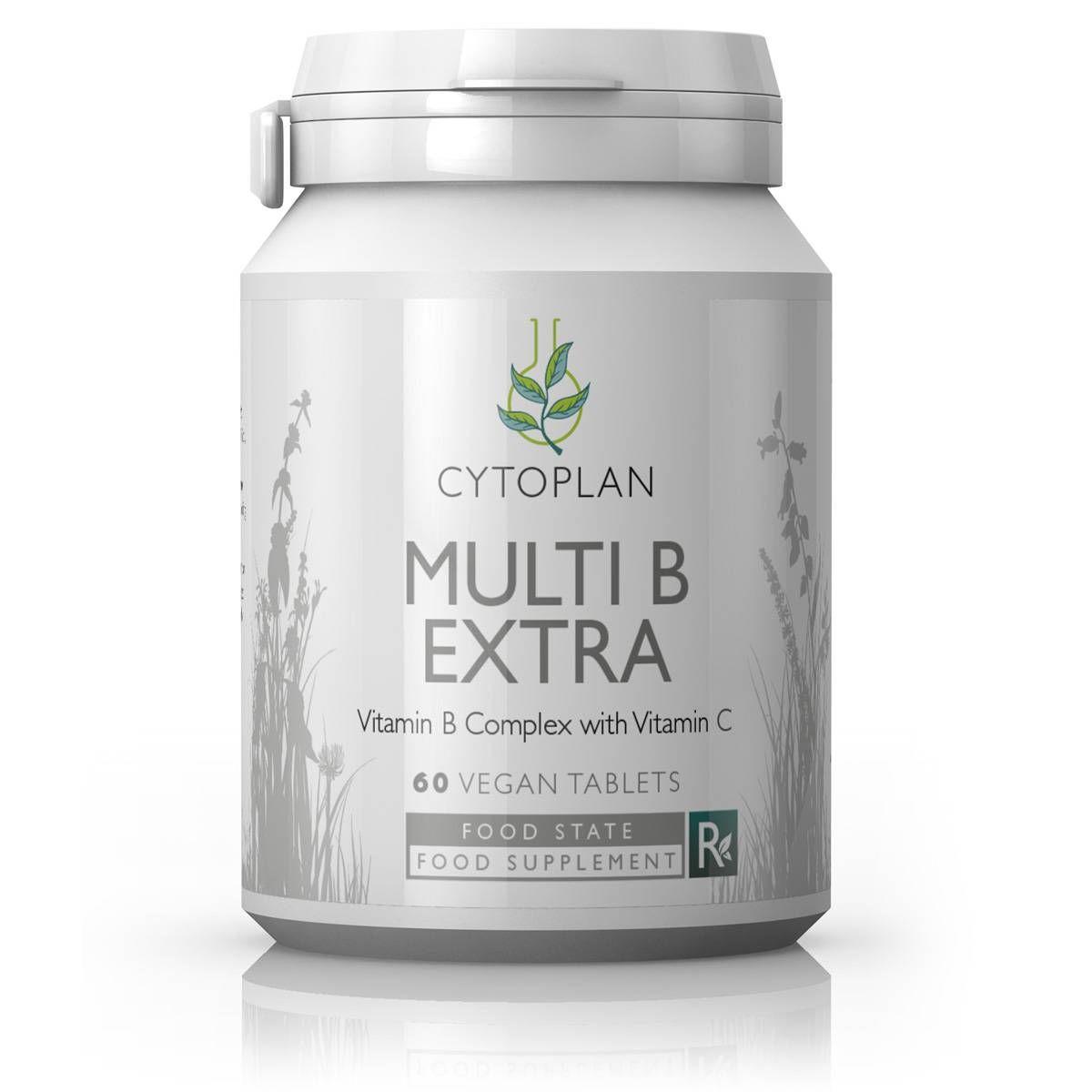 Recommend this product to a friend
Cytoplan Multi B Extra 60 caps